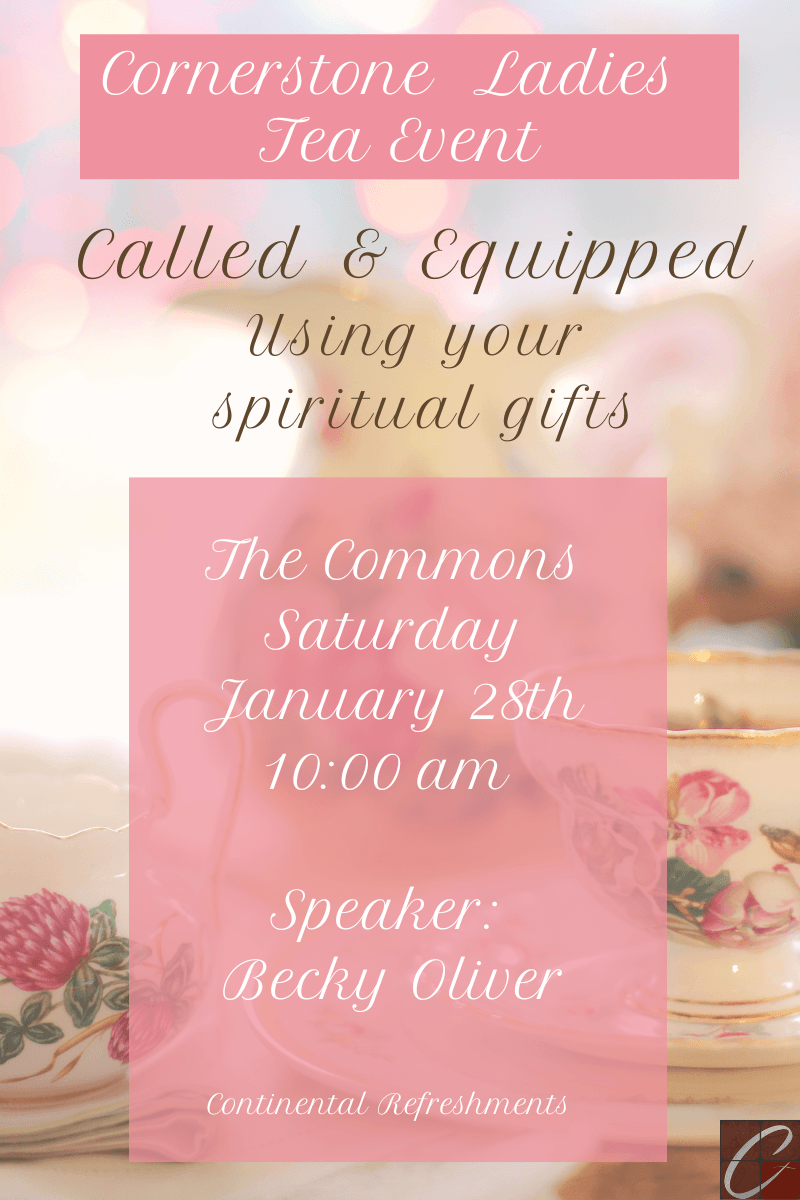 Ladies, Come hear about ways to identify the gifting God has given you, how to use it for His Kingdom, and where to connect to the work already being done!
For those that would like to take a spiritual gifts survey, they are located on the welcome center. Feel free to take a copy home to complete and bring it with you to our Tea.
January 28th, 10am
You can stay update by following us on Facebook.